Health equipment
Cettum Ⅱ
Dongje Medical Co., Ltd.
This product is a battery-powered electric healthcare device that is designed to give a massaging effect to small areas of the body. The device includes a sensor and a control unit to adjust the temperature. With a patent application pending in Korea for "the module that responds to errors in the control unit of the electronic moxibustion device (Korean Patent No. 10-2020-0077710),"the device is built with a technology to prevent overheating caused by errors in the temperature sensor and control unit.
2. Product Composition & Names
This Product is composed of mini massagers (12 units), recharging cradle (10 units), adaptor (1 unit), and instruction (1 unit). Double-sided skin tapes for Cettum are sold separately.
The product is designed to provide optional care depending on the user's needs. Read the directions carefully and use only as directed.
Cettum Electric Moxibustion Device Electric Massager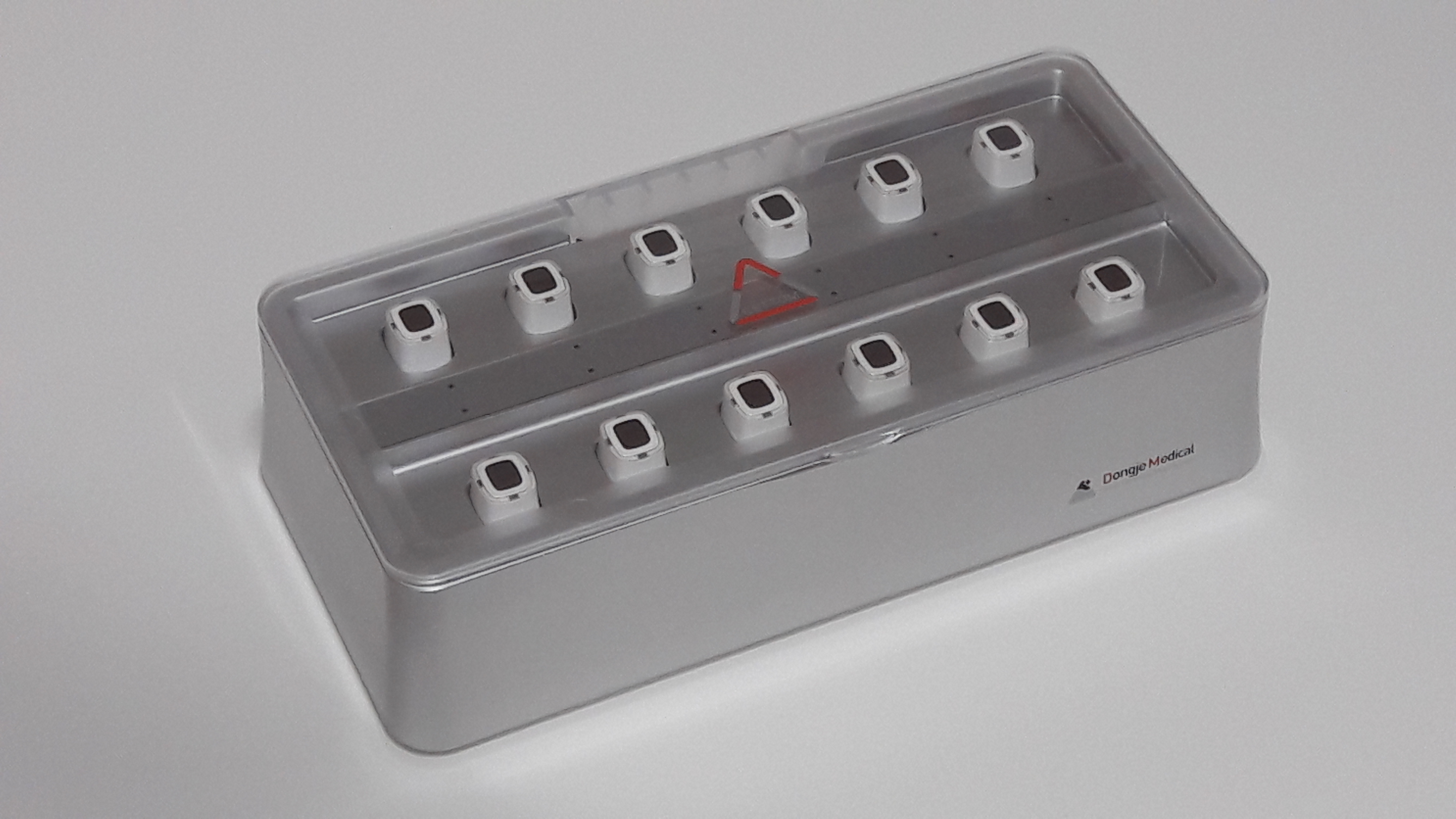 Information
This product is not a medical equipment but a battery-powered electric healthcare device designed to give thermal stimulations to small areasof the body. Read the precautions and use only as directed